Our Blog
Woodtoolsintro.com is place where we provide information on different wood work projects, tips and tricks on wood working and recommend quality products for perfect wood carpentry. Woodtoolsintro started its journey keeping newbie occasional & professional carpenters in mind. We provide all information here after a ground breaking research and testing ourselves.
This blog woodtoolsintro.com started with one goal in mind and that is
To provide unbiased, specialized and expert opinion for wood tools.
We regularly update information and try to provide latest information regarding different wood tools and projects. We continuously test things and try top update the researched results in our blog. We hope and believe that our readers will be benefited from reading our blog.
We expect you regularly visit our blog, educate yourselves and also correct us if we provide any wrong information, after all we are human and human make mistakes.
How We Started
The plan to build this site came when I (Imtiaj Islam) was surfing the internet searching for a specific information regarding a wooden project. But I didn't get the satisfactory information online. I thought that many people like me are also searching for that information and getting upset. So, Instantly I took a decision for starting a website regarding woodtools.
But i am not familiar with how to build and manage websites. So I contacted my friend Mostafa Rafid, who is a website builder, and asked him to build a website for me where I will share my experiences with carpentry. He accepted the ofer and we built this website. This is the story behind the initiative.
Who we Are?
We are two friends started this blog from our core zeal to wood working. We are students having enthusiasm to woodworking projects. We started to think about this website for long time since. And finally started it in 2021.
During our school life we used t do some simple wood works in our pest time. From that time we got so obsessed that we decided to do a vocational course on woodwork technics and consequence is we are now not less than professional carpenter ha ha.
Mostafa Rafid
Co-Founder
---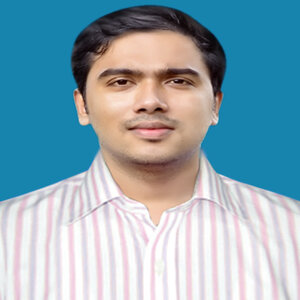 Imtiaj Islam Joy
Co-Founder
---
Imtiaj Islam is a graduate major in accounting and always want to learn new things. He started carpentry works watching his uncle doing different carpentry works. He got fascinated so much that he started working with his uncle in workshop beside his formal education.
After few years he became expert in using modern wood working tools as well as traditional tools. Though woodworking is his hobby, he loves to work in workshop regularly.
Mission Statement
woodtoolsintro.com aims to provide woodworking education to newbie carpenters or anyone who want to learn carpentry. The mission is to provide the best information available on the internet regarding woodwork.
How We Review The Products
In woodtoolsintro we review different tools and accessories necessary for wood work projects. We have a planed and documented research plan doing that. We provide information mainly based on our experience with the particular product. But we cannot test all products available internet.
What to Expect
You can expect every good things from our blog if you are serious about carpentry and want to start work. We here provide information based on our 6 years experience on woodwork. We cut the difficult problems short so that newbies can understand what is going on. You are free to use our recourses and ask any question related to your project.
We will try to find a solution to your problem. For more information check our privacy policy and contact us page.