In the world of woodworking, Mophorn is a known name. It did not get to that position without years of hard work and improvement. Y
ou will understand how evolved this beast is when you get to know it by reading this article.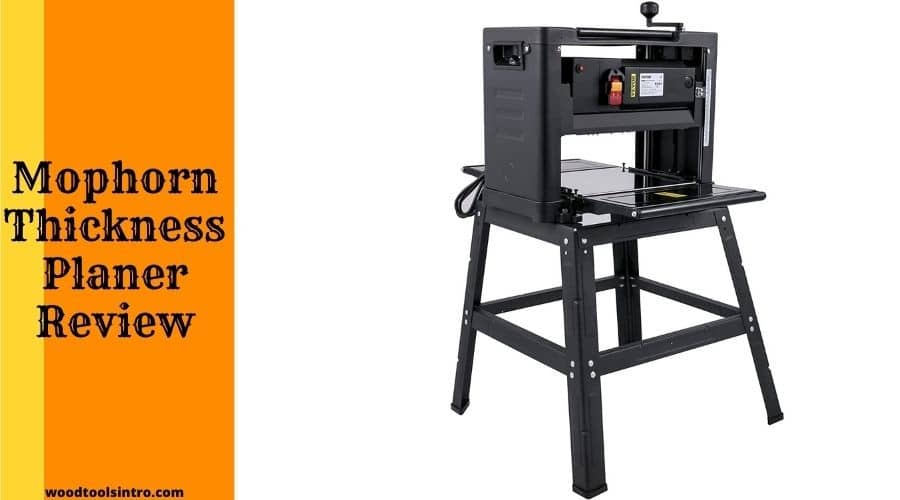 Need some convincing to buy this beautiful equipment? What are you waiting for? Dig into this review.
Also check this thickness planer review!
Features Of Mophorn Thickness Planer
Here is a list of Mophorn's best features that make it stand out from the rest.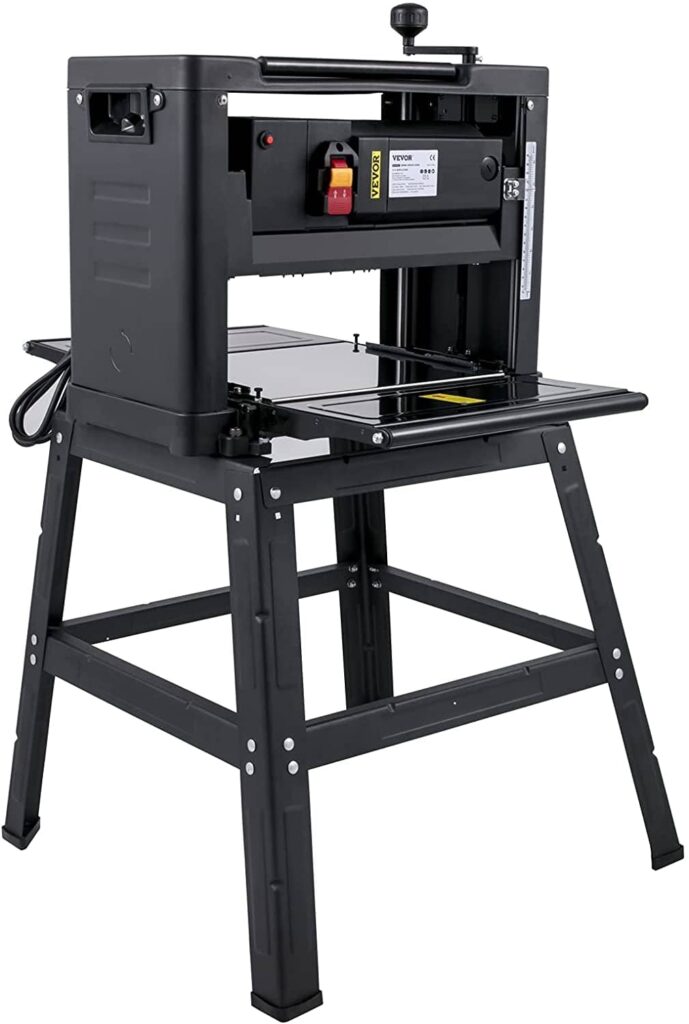 Check Mophorn Thickness Planer Price At Amazon
Detachable Stand
Morphon thickness planer comes with a stand that can be detached, attached, and put away whenever you want to.
This stand also acts as a supportive planing surface to prevent moving and wobbling during planing.
Crank Handle
The equipment also comes with a crank handle to calibrate the height of the cutter head for trimming and cutting the wood stock.
Therefore, it does not matter how thick or wide your stock is, you can adjust the level of the cutter head.
Power Off Protection
Luckily, for all users, this thickness planer has its own power off protection feature. Whenever there is an upsurge of current and power in the system, the machine will automatically shut off.
For this reason, you do not have to worry about burning components, repair, and maintenance cost.
Ease of Cleaning
Mophorn thickness planer is also quite easy to clean. You just need to get the hang of it. Once that is done, you can prolong the life of your planer by several years!
You should attempt to clean the components of your planer atleast every 6 months depending on the level of usage. Sometimes, wood and sawdust get stuck in the planer preventing smooth operation.
Watch this video to get some nice tips of how to fine-tune and maintain your thickness planer for high longevity.
What to Look for When Buying a Mophorn Thickness Planer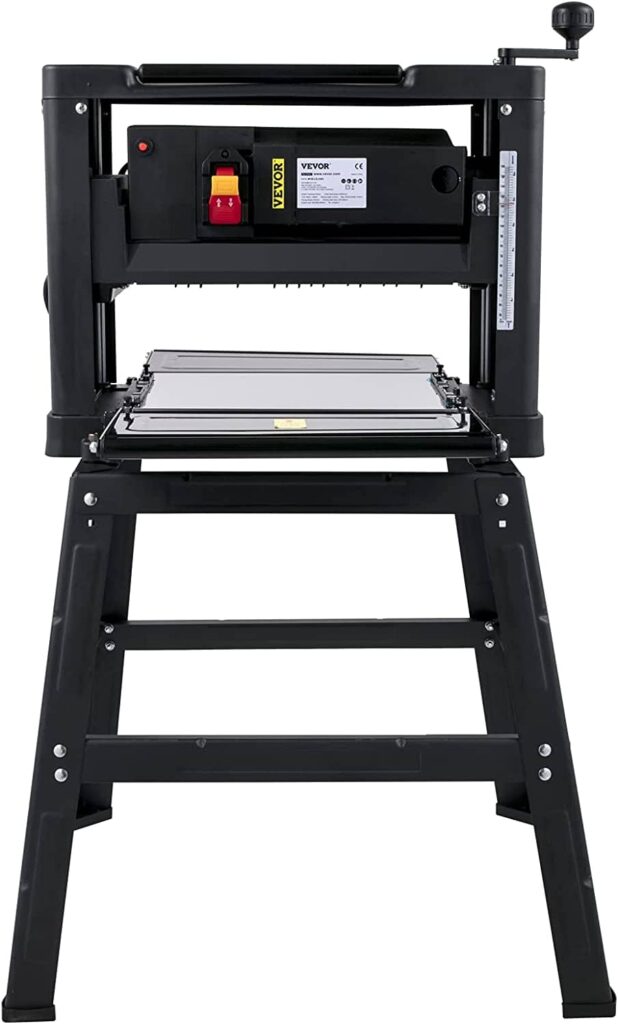 Wondering what makes Mophorn thickness planer so special? I will show you the features that make this planer everybody's favorite. Pay attention, okay?
Motor Power and Capacity
The Mophorn thickness planer operates at a very high power of 15 amp and the motor runs using 1800 watts. For a thickness planer, it runs at a very high capacity.
You can perform numerous tasks with its 8000 rpm blade speed and 236 inches per minute feeding rate.
Therefore, this equipment is suitable for professional and industrial use. If you are a beginner or want to use this planer for hobbies, it may be too costly in terms of the purchasing price and utility bill.
Snipe
Snipe is caused when the board gets cut too deeply at the beginning and end of planing. It happens when the board elevates into the cutter head when only one pressure roller outside is holding it in place.
The number of snipes formed during each use of the thickness planer is minimized by supporting tables.
The supporting infeed and outfeed tables that come with Mophorn planer are made of sturdy stainless steel. As a result, feeding is consistent with minimum sniping errors.
Weight and Portability
Overall, the entire planer measures 20.7 inches in length, 18.9 inches in width, and 27.4 inches in height. Mophorn is 31.5 kilograms in weight, which is lighter than most heavy-duty planers in the market.
As for the size of the work table, it is 12.5 inches in length and 11.4 inches in width.
The stand that comes with the thickness planer is detachable and can be used whenever necessary. The four rubber feet also ensure that the stand refrains from wobbling and moving during the planing process.
Furthermore, fold the extension plates in order to store them somewhere small, and get them out when you need to work!
Because of its lightweight and portability properties, you can put the equipment away in a safer place when it is not in use.
Feed Rate
The feed rate of a thickness planer is measured in feet per minute (fpm). What it does is manage the number of cuts per pass of your equipment.
When the machine makes more cuts per pass, it can produce better and cleaner outcomes for the stock.
Mophorn has a feed rate of 236 inches per minute or 6 meters per minute. Since it has a pretty high feed rate, the stock moves through it slowly to make more cuts per minute.
Dust Collection
Flying woodchips is common during the planing process. To prevent these chips from dirtying your work environment, Mophorn uses an exhaust interface to collect all the dirt into the dust collection box.
The dust port is detachable and attachable to a dust shield if you do not have any dust collectors at your disposal. Hence, the last thing you have to worry about after long hours of work is cleaning up!
Warranty and Support
The warranty and support provided by each planer manufacturer may differ. But you are lucky when it comes to Mophorn.
Delivery is incredibly secure and fast, and there is a 30-day free return policy if you are not satisfied with their product.
Moreover, after purchasing the equipment, you get 24/7 customer support service for repair, installation, and other problems. As for the warranty, you only get about one year for Mophorn.
Up Side
It is safe to say that Mophorn's cutting-edge gauge is accurate for the measurement of stock.
The machine is portable, foldable, and easily storable anywhere in the workspace.
You can plane any type of wood with this equipment, even rotten, weathered, damaged, and old stock!
The crank handle lets you easily adjust the height of the cutter head
Its planing blades are strong, sharp, and changeable when needed.
Down side
Even though its infeed and outfeed tables are practical, you may notice some snipes sometimes.
Besides, the stand may also be too short for people who are tall.
The knob for raising and lowering the blade is difficult to use.
Check Price Of Mophorn Planer At Amazon
What Makes Mophorn So Special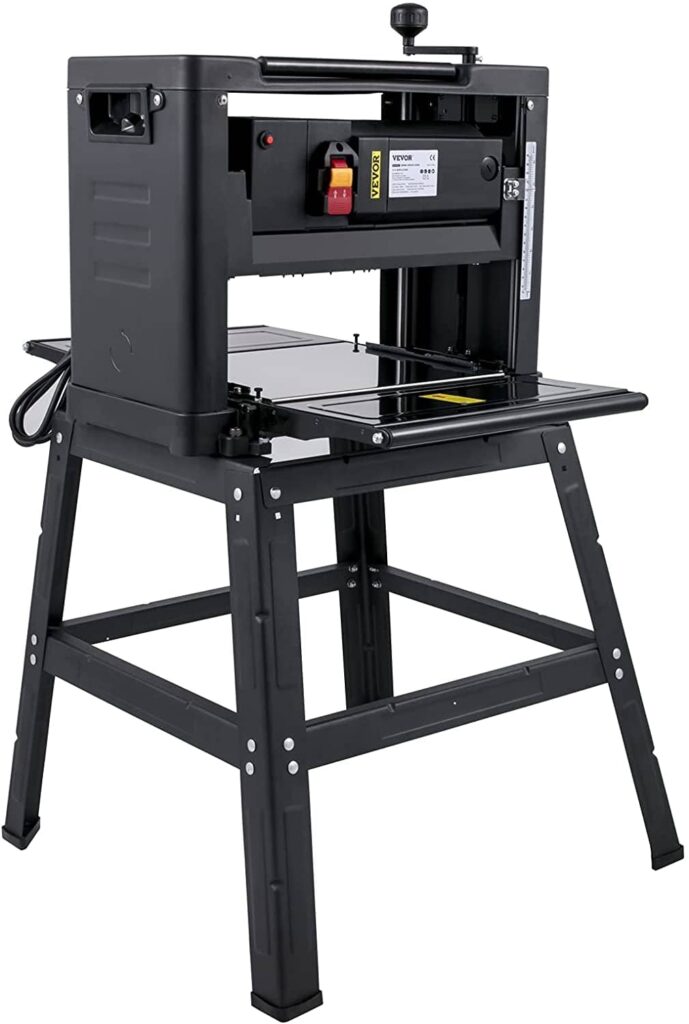 There are lots of praises in favor of Mophorn thickness planer. Its dust collection system is to-notch and keeps your workspace squeaky clean.
You can even deal with the sawdust in three different ways because this equipment is so versatile and sophisticated.
You will find additional components with the planer, for example, nuts, footpads, iron dust cover, and a stand. On top of that, there are rollers attached to the infeed and outfeed tables that hold and move the board for you!
How to Change the Blades of Mophorn Thickness Planer
When you have used the same blades for years and years, there will come a time when you have to replace them. It may sound like a daunting task. But I assure you, I have done my best to keep it simple.
Step 1
The first step is to shut off the power before you touch the old and damaged blades. Make sure that all wires are unplugged and that it is safe for you to change the blades.
Step 2
Find out the panels to get close to the cutter head of the planer. Unscrew the screws that are holding the cutter head in place. It is better to check with Mophorn's owner's manual to locate the screws.
Take the opportunity to clean up the panels. Have your vacuum ready at hand if you need to clean the mess.
Step 3
Now, you have to loosen the bolts that are attached to the blades of the planer. You can do this with a wrench. Be very gentle with the bolts and remember the orientation of undoing.
Once the bolts are undone, carefully remove the old and damaged blades from the planer. Sometimes, all you need to do is resharpen the blades instead of buying brand new ones.
Check if this is possible with the ones you are working with to save some money. Additionally, take this opportunity to clean the inside of the planer where the blades have been. You do not disassemble planer parts every day.
Step 4
You can use a blade setting jog, in this case, to set up the new blades into the cutter head. I hope you remember the orientation of the bolts on the old blades. Screw them back in place to hold the new blades.
Just like how you secure a tire to your vehicle, tighten all the bolts at the same time, little by little. Work from the outside towards inwards to seal them.
Step 5
As you firmly secure all the bolts of the blades, test them by moving the ends of the blade setting jig. If you notice the ends wobbling, it means the bolts have not been secured properly. If the ends are still, you have done it just right!
Step 6
Finally, it is time to test the newly installed blades of the planer. Make sure to attach back components that you have dismantled before. Then, run the machine to test drive!
Mophorn Thickness Planer Safety Tips
Even though the Mophorn thickness planer is an advanced, sophisticated work of art, you still have to follow some basic safety rules when it comes to using and maintaining it.
You should always run the dust collection box mechanism when the planer is running.
Your hand must be 4 inches away from the infeed table when the planer is under operation.
Never let the machine run unattended by someone.
Before you leave the premise, do not forget to shut off the power and check that the cutterhead has stopped rotating.
It is better for you to not wear any gloves while working with this machine.
Do not move the planning stand when the stock is inside the machine.
You must have your eye and ear protective gear on whenever you are working with the thickness planer to prevent eye and ear damage.
Just do not stand or walk behind the planer when it is running. Stay at a safer distance.
You should be aware of the load restrictions of the equipment. Do not force it to take on more than it can handle.
Finally, strictly follow the instructions about stock dimensions when using the planer.
Frequently Asked Questions
Need more answers? Check the section below!
1. Which Type of Stock Should Never be Run Through the Planer?
Whether you are a beginner, hobbyist, or a pro at planning stock, these are the things you must never forget. I recommend you people NOT to cut stock that may have defects, splits, knots, and foreign objects like stone, metal, etc.
In addition, planing end grain is a dangerous idea. It can shatter the cutting board into multiple pieces and wreck the whole equipment. Not to forget the injury this can cause to the people operating the machinery.
It is noteworthy to mention here that you should stay away from running a plywood through the thickness planer. When plywood is planed cross grain, layers of it comes off. This, in turn, forms fibers that block the dust port of the planer.
2. What is a Thickness Planer Used for?
A thickness planer is an essential tool in the world of carpentry to cut and trim wood stock to the right shape and thickness. It shapes the face of the stock in parallel to the other faces. It can also remove sharp edges, smoothen the surfaces of wood, level uneven pieces, and chamfer them for easy assembly.
3. Who Should Buy the Mophorn Thickness Planer?
Mophorn thickness planer is a versatile equipment of high speed blades, powerful cutting ability, dust collection, movement resistant, and snipe resistant. For a planer this sophisticated, the price should be that high.
That is why I would not be recommending this planer to beginners. If you are new to woodworking, start with electric hand planers. Start small, and when you have more experience and knowledge, think about getting a bigger one like the Mophorn!
As for professionals, you can go ahead invest in this baby. It would not let your dreams and career down!
4. Does a Planer Make Wood Smooth?
Yes. A planer makes wood smooth and level the surfaces so that all the sides are parallel. This equipment also chamfers the sharp edges on the wooden pieces so that users are not harmed by them during operation, carving, and assembly.
Final Thoughts
So you see? If you are still using another type of thickness planer, you are really missing out on the best! However, it is never too late to inform your peers about this amazing carpentry tool.
Do not let them miss out too!
Check out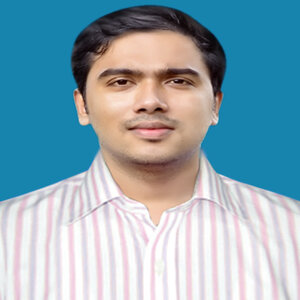 I am Imtiaj Islam. I am a wood working enthusiast, having 6 years of experience in carpentry work. I have a BBA graduate degree from Chittagong College. I got vocational training on wood works from Korean Polytechnic out of the quest and zest he has for carpentry as well. I take several wood projects and keep testing different woodworking tools for comfortable and perfect work. I just love playing with woods and machines.