The 6½ inch circular saw is one of the most popular woodworking tools for professional woodworkers and DIYer homeowners for its affordability and power. A 7¼ inch circular saw, on the other hand, is much larger and more powerful than its 6½ inch counterpart.
But which one will be better for your professional or DIY projects? Deciding that is not as difficult as it may seem.
Let's get down to it and see the differences and similarities between these two saws so that you can decide on the right one.
So, here we go.
Similarities of 6½ Vs 7¼ Circular Saw
Although 6½ and 7¼ are two different circular saws, you will find a lot of similarities between them. Both these saws use circular saw blades to cut various types of wood.
They are either available as corded or cordless and use a motor to run the blade and a trigger to start the motor.
These two are the most common circular saws used in professional woodworking and DIY projects. Plus, their design and construction are similar as well.
You will get many accessories and attachments with circular saws, such as a miter gauge, rip fence, dust blower, dust collecting bag, etc.
Differences of 6½ Vs 7¼ Circular Saw
Circular saws are very crucial tools for professional woodworkers for various applications. And the two most common types of circular saws are 6½ inch, and 7¼ inch circular saw.
6½ circular saws are lightweight and have compact sizes. So you will be able to handle and carry them pretty easily.
This type of saw is best for precise cuts in a tight space and for angled cuts. However, it is not the best option for deep cuts in hardwood.
That's where 7¼ inch circular saw comes in. It is more powerful than a 6½ inch circular saw and can cut deep into cement board & hardwood. But it's heavier and bulkier.
So, it's not as easy to handle as its counterpart and takes up more space. Greater power and torque allow a 7¼ inch circular saw to perform heavy-duty tasks.
6½ Circular Saw
What Is A 6½ Circular Saw Used For?
A 6½ inch circular saw is a common power saw, mainly used for making straight cuts in wood. It accommodates a 6½-inch diameter blade with various teeth counts. This circular is perfect for hardwood, softwood, and other types of wood.
You can perform various applications using this circular saw. For example, ripping, crosscutting, beveling, etc. It can also be used for making miter cuts.
A guided rail attached to the circular saw will provide straight and precise cuts. Overall, it's a powerful tool that can cut moderately deep wood.
What Thickness A 6.5 Circular Saw Cut?
How thick 6.5-inch circular saws go through depends on the blade type and cutting angle. Wood size, blade size, type, etc., also determine the cutting thickness. In the best-case scenario, 6.5-inch circular saws go 1½ inches deep into the wood at a 45-degree angle.
But it will cut through 2-1/8 inches deep in hardwood at a 90-degree angle. You can cut a maximum of 2×4 thickness. To cut it thicker than 2×4, you'll have to use a bigger size saw.
7¼ Circular Saw
Can A 7¼ Inch Circular Saw Cut A 4×4?
You can cut a 4×4 using a 7¼ inch circular saw, but you must use a very sharp blade with a maximum number of teeth. The blade should be pretty solid as well.
In order to get this cut, make sure to set the depth of the cut equal to the thickness of 4×4. It won't let the saw cut deeper than necessary and will keep them damage-free.
So, a 7¼ inch circular saw has the capability to cut 4×4, but you have to set it properly.
What Thickness Of Wood A 7¼ Circular Saw Cuts?
A 7¼ circular saw's cutting depth is also determined by the blade type, size, and cutting angle. At 90 degree angle, this saw cuts at a maximum depth of 2½ inches in hardwood.
Similarly, the thickness of the cut will be 1-13/16 at a 45-degree angle.
You can also cut softwood up to 1¾ inches deep. You will need to change your blade or the saw for thicker cuts.
6 1/2 Vs 7 1/4 Circular Saw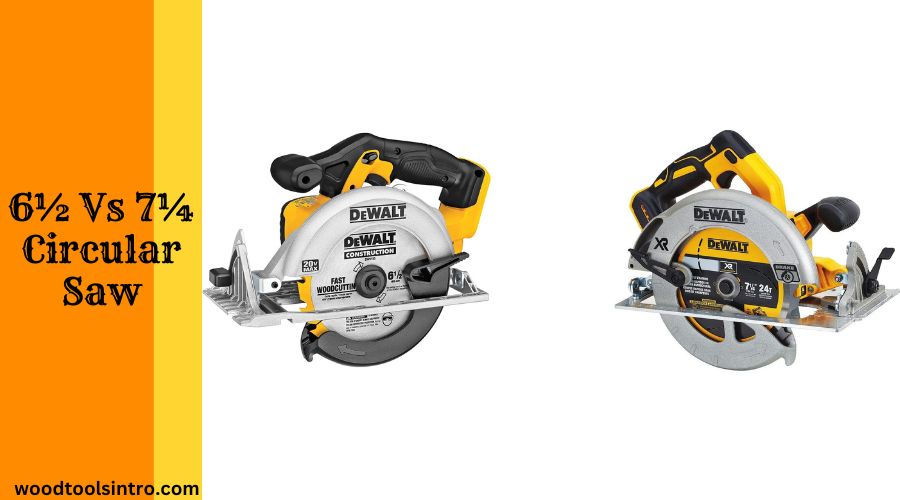 6½ Circular Saw Pros & Cons
Pros

• Can cut various types of wood at various thicknesses.
• Compact, lightweight, and easy to carry.
• Designed for wider blades, allowing accurate and deep cuts.
• Offers bevel cuts at various angles.
• Pretty easy to maintain
Cons
Only good at straight cuts.
Not powerful enough to cut thicker wood.
7¼ Circular Saw Pros & Cons
Pros
• Easy to carry and store.
• Provides guided precise cuts.
• Can cut various types of thick materials at different angles.
• Perfect for different professional or home projects.
• Offers easy blade changing
Cons
• Cannot cut special or irregular shapes.
• Louder than smaller circular saws
6½ Vs 7¼ Circular Saw Which One Is Better For What Project & Why?
A 6½ inch circular saw cuts wood up to 2-1/8 inches deep. So, it is suitable for cutting small wood and small DIY projects. Since it's a lightweight saw with a smaller blade, it's comfortable and easy to maneuver.
On the other hand, a 7¼ inch circular saw is best for longer wood and larger project for its ability to cut wood up to 2.5 inches thick.
So, you can use this saw for various professional projects for its capacity to cut thicker wood.
FAQ For Circular Saw
Is higher rpm better for circular saw?
Higher RPM means your circular saw blade will rotate and cut faster. So, it's better to cut hardwood at various thicknesses.
What are the risks of using circular saws?
There are several risks to using different types of circular saws, including kickbacks, flying debris, hearing damage, etc.
Final Thoughts
6½ and 7¼ inch circular saws offer flexibility, versatility, and ease of use. So, both of them can be an excellent choice depending on your tasks.
So, select one that goes best with your woodworking projects.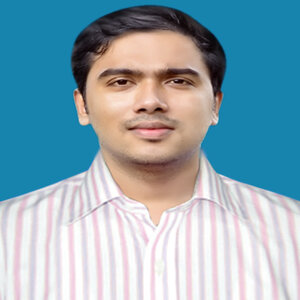 I am Imtiaj Islam. I am a wood working enthusiast, having 6 years of experience in carpentry work. I have a BBA graduate degree from Chittagong College. I got vocational training on wood works from Korean Polytechnic out of the quest and zest he has for carpentry as well. I take several wood projects and keep testing different woodworking tools for comfortable and perfect work. I just love playing with woods and machines.