Although table saw and miter saw look different from each other, I can bet that most of you can't easily differentiate when it comes to their blades. It happens to those who are basically beginners.
So today, I'll guide you through the table saw blade vs. miter saw blade comparison.
Read on to decide which one meets your sawing requirements!
Table Saw Blade
In general, a table saw features a blade of a circular saw that you could find mounted under the flat table. You can also find it tilted to adjust the cut's angle.
What Type of Blade Is Best For A Table Saw?
A standard table saw blade features a blade of around 8.25" or 10" in size. It lets you make several cuts in the best way possible. The nature of a table saw is to stand straight by its legs while making cuts.
Crosscut, combination, ripping, and dado blades; are some of the most popular types of blades available for a traditional table saw.
What Two Types of Cuts Is The Table Saw Most Commonly Used For?
Table saws are so popular for being friendly with crosscutting and ripping wood grains. Once you adjust the blade's angle and height, you can push the stock as gently as possible into your saw's blade, making precise cuts without much effort.
Use a Table Saw Blade for
Not only for ripping and crosscutting, but you can also use a table saw in order to make the following cuts:
Crosscutting boards
Cutting all types of molding
Beveled end cuts
Repetitively cutting boards to length
Flooring, trim, siding
Most Common Tables Saw Blade Problems
A few issues can be noticeable when you use a table saw blade. And it's pretty common for everyone. Let's check these out:
The blade of a table saw is unable to cut through straight. It generally happens when you become unable to set the blade in the correct way.
To be frank, a few table saw blades require frequent sharpening. Or else it becomes dull and fragile. Although it's not the case for every table saw blade, there is still a little chance of ending up with such an issue.
For cutting quality materials, you need quality blades; there is no rocket science. So in case you use a cheaply-made table saw blade, there is a high chance of an accidental breakdown; it doesn't matter whether it is a table saw's blade or anything else.
Table Saw Blade Maintenance Tips
Follow these common yet crucial tips to maintain your table saw blade in the best way possible –
After each use, make sure to eliminate the dust or such things using a piece of rag.
In some cases, you may need to clean up your saw blade using adequate amounts of water and cleanser. Don't be afraid to use those things for complete cleaning. After applying water, use either paper towels or dry clothes to get it dry.
After 3-4 rough uses, you must go for sharpening your saw blade, keeping it ultra-sharp for an extended period.
Before you start sawing any materials, make sure to know the thickness of it. You need to match table saw blade with the thickness of the material for better cut.
Miter Saw Blade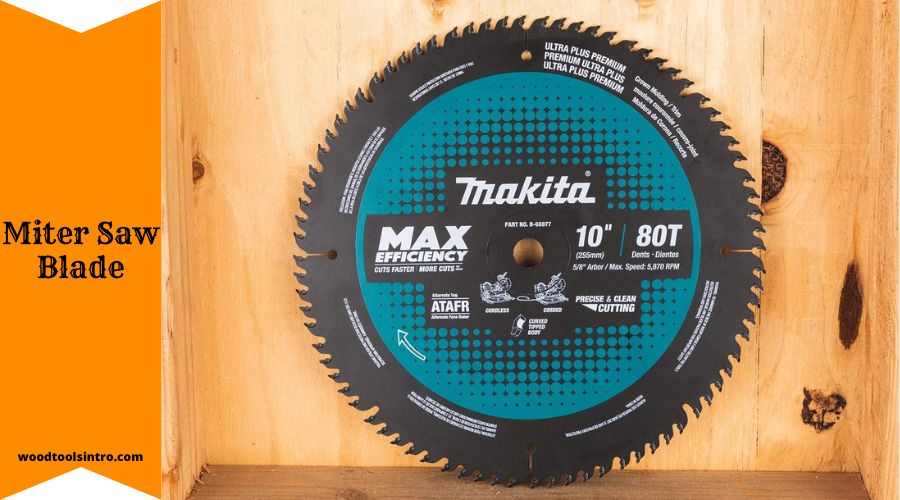 Unlike the table saw blade, the blade of a miter saw locates on the swing arm, which turns both right and left to general angled cuts.
What Cuts is the Miter Saw Blade Used for?
Let it be molding, angled cuts, rafters, trim work, or carpentry; a miter saw blade can deal with all of them with its excellent power and versatility.
In fact, I've seen many carpenters using it to make even crosscut and straight cuts. But forthis, you'll need to spend higher on a top-notch blade and require extra knowledge.
How Many Teeth Should a Miter Saw Blade Have?
Actually, saw blades come in different blade sizes along with several teeth counts. You may find numerous choices designed to meet specific projects in this case.
For instance, 80 teeth are more common with a miter saw blade suitable for cutting across the wood grain, ripping narrow lumbers, and so forth.
Use a Miter Saw Blade for
As I've said earlier, the miter saw blade is considered multi-functional. So these are the following places where you can cut through the blade of a miter saw –
Ripping narrow boards or lumber
Cutting longer, larger pieces of wood like plywood
Cabinet work
Sheet goods
Most Common Miter Saw Blade Problems
Just like the table saw, a miter saw blade also has some issues and limitations. Go on to see:
Although a miter saw can sometimes make straight cuts, the blade may start wobbling if you choose the thinnest one.
Compared to the table saw, the issue of "blade breaks down" happens more with miter saw blades.
You can't perform beveled end cuts using a typical miter saw, although it isn't that difficult.
Miter Saw Blade Maintenance Tips
Let's follow the safety tips to keep your miter saw blade well-protected and secured:
Always try to keep your miter saw blade dry after each use. Thus, you can keep it out of the issues with rust and corrosion. As for the storage, a piece of toolbox may come in handy.
If your blade gets rust, ensure to eliminate it using a razor. I'd say you better take advice from the manufacturer to stay in a safe zone.
Lubricating the blade after a certain period is always a good idea. Feel free to use paste wax, gun oil, or such objects to get the job done.
Just like the table saw blade, you must sharpen your miter saw blade after 3-4 rough uses. In this way, it'll hold its sharpness and longevity.
Differences Between A Miter Saw Blade and Table Saw Blade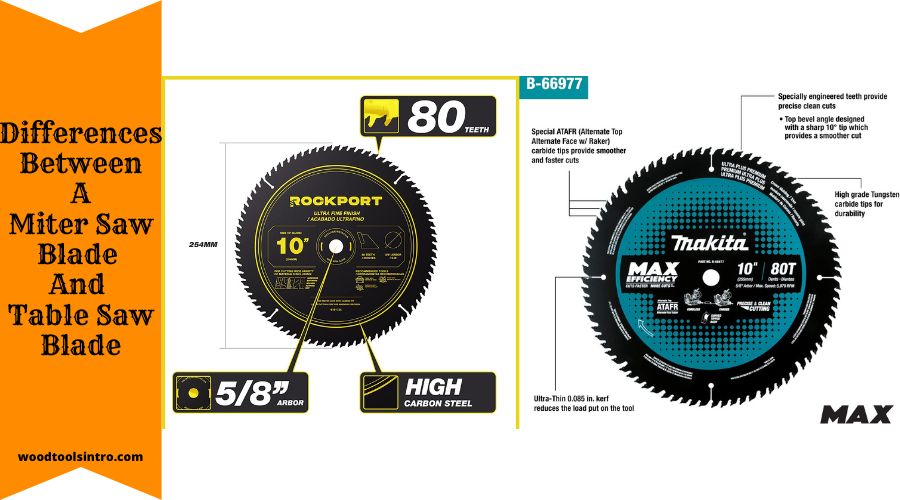 After studying the miter saw blade vs. table saw blade, I've found the following differences between them. Let's see what they are:
The blade of a table saw generally mounts under the flat table, while a miter saw blade stands on the swing arm.
With the blade of your table saw, you're allowed to cut utilizing the top/upper part. In contrast, a miter saw tends to rotate by exposing the blade's part.
A standard table saw features 10" or 8.25" blades in general. At the same time, miter saw blades basically come in a size of around 7.25" or even smaller at times.
A table saw blade is best for crosscutting and ripping wood grains. Conversely, a miter saw blade is best suited for cutting plywood, sheet goods, and cabinet work.
Last Words
So that was all about table saw blade vs. miter saw blade. After learning about their differences, it becomes easier for you to decide which blade can meet your requirements most.
No matter what you choose, make sure to keep it dry and safe, abiding by the experts' tips and advice. Good luck!
Check out the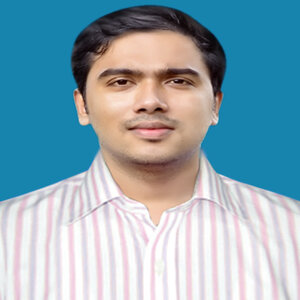 I am Imtiaj Islam. I am a wood working enthusiast, having 6 years of experience in carpentry work. I have a BBA graduate degree from Chittagong College. I got vocational training on wood works from Korean Polytechnic out of the quest and zest he has for carpentry as well. I take several wood projects and keep testing different woodworking tools for comfortable and perfect work. I just love playing with woods and machines.