If you have not used a belt sander or orbital sander for wood floor, it is common to feel confused. But before choosing a sander, considering your floor type and coat finish is essential.
Not sanders have the same capabilities. Plus, each of them is engineered for some specific purposes. You can't ignore their smooth gliding power and the risk of leaving grooves.
Can You Use A Belt Sander To Sand A Floor?
Belt sanders are ideal for getting off deep scratches, dents, and old paints through finishing and sanding from the floor. However, you can't use it for extremely aggressive sanding.
Belt sander suitability will often depend on the flatness and finish of the floor. Too much imbalanced higher and lower elevated boards or older finish may not be a perfect choice.
Related Article: How to sand a deck With a belt sander
Can You Use An Orbital Sander To Sand A Floor?
Orbital sanders are ideal for softwood floors. They can show reliable performance for fine sanding with effortless gliding. Usually, this sander is best for light to medium sanding.
In some cases, you can use orbital sanders for hardwoods to remove glue, paint, or uneven surface. But, it will be a time-consuming and more challenging task.
Differences Between Orbital And Belt Sander For Using Floor
Orbital sanders can remove a thin layer of material from the floor surface. They can provide a fine finish on softwood floors. This type of sanding tool provides an ultra-smooth finish.
On the contrary, belt sanders are a powerful sanding tool. You can use it for light to medium aggressive sanding. This type of sanding machine effortlessly and rapidly removes finishes.
Which One Is Best For Floor Sanding And Why
Belt sanders appear the best choice for aggressive sanding to quickly get off thicker layer of finishes for the floor surface. They are powerful to handle larger floor surfaces.
But, orbital sanders are ideal for soft and smaller floor surfaces. You can achieve precise finishes even in hard-to-reach areas. This handheld tool glides effortlessly in corners.
How to Sand Floor With Orbital Sander (Step By Step Guide)
Using this step-by-step procedure, you can use an orbital sander on your wood floor to get off a thinner layer of the old surface.
Step: 1— Preparing the Floor
First, you need to prepare the floor. Make your floor entirely empty. Remove stains and other residues from the floor using fine sandpaper. Inspect how rough your base is.
Step: 2— Inspecting the Thickness of the Floor
The following job is checking the thickness of your floor. It should be more than half inches thick but not more than one inch.
Step: 3— Selecting the Correct Sandpaper
Choosing the right sandpaper grit is crucial. Start using coarser grits of sandpaper for initial sanding and finer sandpaper grits to finish the job.
Step: 4— Maintaining the Sanding Pattern
Make sure to follow the correction motion and direction while sanding. Your orbital sander must go through the same surface several times to make it perfect.
Step: 5— Removing Sanding Residues
After sanding the floor surface perfectly, use a vacuum machine to get off all the dust and sanding residues. Don't forget to remove hair or dirt if they are trapped on the floor.
Step: 6— Using a Good-Quality Sealer
The final job is to use a compatible and good-quality sealer to refinish the floor. Oil-type sealers are better than water-type sealers as they are thicker and spread equally.
How to Sand Floor With Belt Sander (Step By Step Guide)
Sanding hardwood floor surfaces requires you to follow a step-by-step method to get a precise result. Here are the phases to follow.
Step: 1—Getting Off the Damaged Finish
First, get off your old, damaged finish from your hardwood floor surface. You can use 40-45 grit sandpaper. But be careful and avoid sanding too much.
Step: 2—Cleaning the Floor
Empty things from the entire floor. This will make the cleaning task easier. Now use a vacuum cleaner to remove all the dust and residue from the floor.
Step: 3—Sanding the Floor
Now, you want to use your belt sander for sanding the floor straight and sloping, followed by longitudinally. Use 40-60 grit initially and 120grit finally.
Step: 4—Recleaning the Floor
Once you think the surface is appropriately sanded, remove dust and sanded residues quickly. Otherwise, they will pile up in all areas. Use your vacuum cleaner to get the job done.
Step: 5—Applying an Oil-Type Solution
Finally, apply an oil-type solution to the floor surface using a respirator. Use the sealer thoroughly in all areas. Give it enough time to dry before walking on the floor.
Using Floor Sander Benefits And Drawbacks
Both floor sanders have some pros and cons if you want to use them for a particular floor surface.
Belt Sander
Benefits
Belt sanders offer increased speed and powerful sanding.
This sanding device is perfect for moderate-aggressive jobs.
It works better for larger floor areas and bulky projects.
Drawbacks
It requires better sanding skills to operate.
Orbital Sander
Benefits
Orbital sanders provide an ultra-smooth finish.
They are ideal for light to moderate sanding.
This sanding tool is perfect for beginners.
The machine works great in tight spots and corners.
Drawbacks
It is not a powerful machine.
The device takes more time to sand.
What Grit Sandpaper Should You Use For Wood Floors?
It is better to start with 40-60 grit sandpaper based on your floor type and the roughness and thickness. Finally, end the sanding session using 100-120 grit, depending on how smooth the result you prefer to achieve.
Common Floor Sanding Mistake And How To Avoid Them
Make sure to use the right grit Orbital sandpaper to avoid damaging the floor.
Sand the floor equally in all areas before using the next grit.
Sand the floor from diagonally and edges.
Don't use the same sandpaper for too long.
Use the right and high-quality sanding tool.
Final Thought
Are you still confused about choosing a belt sander or orbital sander for floor? Belt sanders appear better if you have enough sanding skills and want to use the tool for larger projects.
But orbital sanders can be a perfect pick for beginners who want to sand their small softwood floor. Nevertheless, using the right sanding tool and grit is vital for reliable results.
Related Article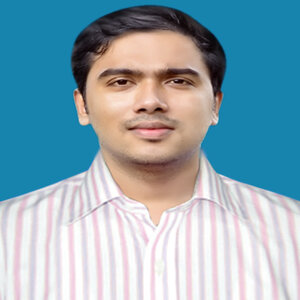 I am Imtiaj Islam. I am a wood working enthusiast, having 6 years of experience in carpentry work. I have a BBA graduate degree from Chittagong College. I got vocational training on wood works from Korean Polytechnic out of the quest and zest he has for carpentry as well. I take several wood projects and keep testing different woodworking tools for comfortable and perfect work. I just love playing with woods and machines.