When it's about power tools, Craftsman is a popular name to pop up quite often. The brand began in 1927 with its line of power tools. From there on, they have been providing people with the most high-quality power tools you can expect to get.
Because of their quality tools, everyone has been relying on Craftsman tools for years. They ensure you end up with tools that last for a long time and do the job with perfection.
The level of performance you get from the tools is quite impressive. As for the pricing, they keep it very competitive as well.
Here, I will take you through different aspects of a Craftsman belt sander. So, if you need a belt sander, you will know one option always to check out.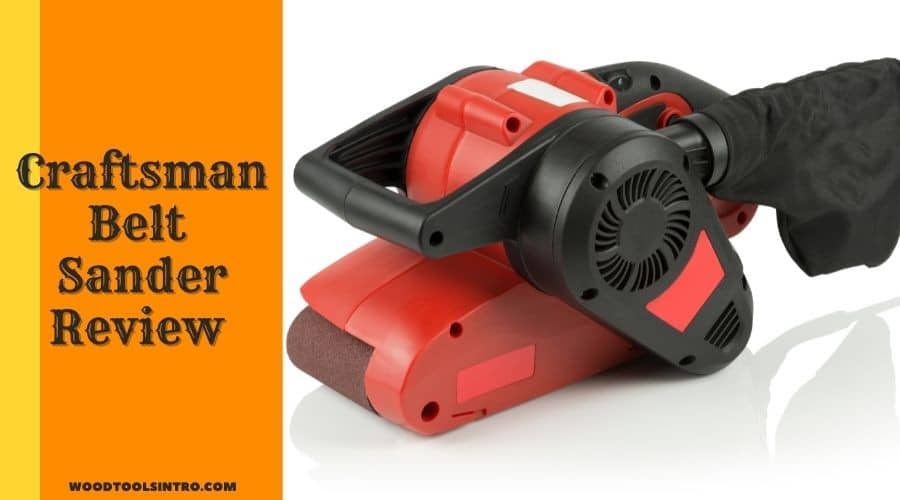 Who Is This Sander For?
The sander we are talking about is the handheld belt sander from Craftsman. It is more suitable for DIYers and hobbyists. You won't get that much of a professional usage out of it. It's not an industrial-purpose belt sander.
It's great to do a particular project at home, and you need some sanding work. All the features support that kind of usage from this belt sander. It is more handy and portable belt sander like sander from Metabo.
I will take you through in-depth, and you will see what I am talking about.
What To Look For Before Buying A Craftsman Belt Sander
Whenever you need to buy a belt sander, there are several considerations you need to make. Going through some factors always helps you choose the best possible option based on your particular needs.
Following are some of the factors you should be looking for before buying a Craftsman belt sander.
Power
Power is a crucial factor for buying a belt sander. The power will determine how and where you can use your belt sander. For instance, if you are working on a hobby or DIY project, I suggest going for a sander with 6A to 8A power.
They can handle light to medium sanding work flawlessly.
Belt size
The belt size is an obvious consideration to make before buying a belt sander. It determines how much area you can cover with the sander in one go.
Typically, it's better to go for a larger belt size because it lets you cover more area with less effort. The standard sanding belt size, suitable for most wood jobs, is 3×21 inches.
While it's not too large, it's also small enough to reach corners and other tight areas.
Speed Settings
Usually, there are two types of speed settings you can get on a belt sander. Some come with a fixed speed setting, and some will have variable speed settings. Variable speed settings will be the better choice in most cases.
With a variable speed setting on your sander, you get more control over the speed. This allows you to work on different parts of the project at a different speed. This way, you end up with perfect sanding results in your project.
For DIY and home projects, it's best to have variable speed settings because you will be working with different materials.
Craftsman Belt Sander Dust Bag
This may be a concern for some people, and some may not have any issues with the dust bag. Typically, it's better to have a dust bag that can go on for a more extended period.
With a giant dust bag, you can use your sander for a long time without cleaning it. It's good when you have to use your sander for long hours. However, it's not that important to have a large dust collection bag on your sander in DIY projects.
After considering these factors, you should end up with a belt sander that meets your needs the best. The recommendations I gave were based on home usage and DIY projects. If you are a professional, you will need something more powerful and more significant than this.
Now, let's check out one of the best handheld sanders from Craftsman tools for your DIY projects.
Also check out our review of Wen Belt Sander.
CRAFTSMAN Belt Sander, 3-Inch x 21-Inch (CMEW213)
Specifications
Here are the technical specifications of the belt sander
Amp capacity: 7 amp
Belt size: 3 x 21 inches
Item weight: 6.64lbs
Dimensions: 14.37 x 5.44 x 5.64 inches
Material removal rate: 800FPM
Grit type: Coarse
Speed settings: Fixed
This handheld belt sander comes with all the quality and durability that you get from Craftsman. In terms of reliability, this will never disappoint you at all. Let's check out all the different aspects this sander has to offer.
Product Description
Let's discuss a little about the technical information of the sander. First of all, it comes with 7-amp motor power. So, it has got enough power to get you through all kinds of needs you may have for small or medium-level projects.
Also, it has a 3×21 inches belt size so you can reach tough corners. At the same time, you can cover up a good area with this sander. Pairing that up with an 800FPM material removal makes your project go much quicker than you would expect.
Construction And Features
Something that interests many people in buying this sander is the construction. It's a heavy-duty construction that ensures great durability. Aside from that, there are several other features to check out.
Lightweight And Compact
While it's so rugged, it's also quite compact. The compact size makes it easy to maneuver. So, your work goes much smoother than you would expect.
Also, the weight is just 6.64lbs to prevent any discomfort or fatigue from holding the sander for a long time.
High Performing Dust Collection Bag
Things don't just end there. Because it comes with a very effective dust collection bag, you can rely on the bag to take you through at least one small project without any issue. You won't need to clean the bag that often.
Comfortable Handle
The handle is just too comfortable to hold. You will find 3 comfortable positions on the handle to hold it and do your sanding easily.
Quick Belt Release
There is nothing to worry about changing the belts on this sander. It comes with a tool-free belt-changing feature. You can release and change the belts of your sander without any issues at all.
Why We Recommend That
One of the most crucial factors for recommending this sander is the value for money. It comes at a reasonable price with lots of great features and quality on the sander.
And if you are doing DIY projects or working on something at home, this is the best sander you can get. You won't be disappointed with the performance, that's for sure.
Up Sides
It's a value for a money belt sander.
You get excellent build quality and durability on this
The dust collection bag performs pretty well
Releasing and changing the belts on this sander is very easy
The lightweight and compact construction makes it easy to use
Downsides
This doesn't have any variable speed options
It doesn't have enough power for heavy projects
Check Craftsman Belt Sander At Amazon
How Do you Release The Tension On A Craftsman Belt Sander?
It's super easy to release the tension on a craftman's belt sander.
There is a tension-releasing lever that you have to operate to release the tension on the sander. When you pull the lever up, it will loosen or release the tension on the sander.
How Do You Change The Belt On A Craftsman Belt Sander?
A great thing about the Craftsman belt sander is that you can change the belt on the sander yourself. You don't need any help whatsoever to change the belt. Here's how you do it, step by step
First of all, you will need to turn off your belt sander. Then you have to make sure the belt is cool. If you used it earlier, then let it cool down.
Then, find the tension-releasing lever that you can usually find between the belt pulleys. After that, you will need to slide up the lever to go towards the front part of your sander. This releases the tension on the belt to remove it.
You can remove it from the sander when the belt is loose and put it on the new belt. You have to make sure that the belt you are installing is facing the same direction as running. There should be arrows on the belt indicating the proper direction.
Once you are done, you can slide down the lever, and that's it. This should lock the belt in position.
Yes, it's that simple to change the belt of your belt sander. You don't need to go through a whole lot of trouble for that.
Watch the video to change the belt.
FAQ
Well, here are some common questions people often have about the sander –
What size belt does Craftsman belt sander use ?
This belt sander uses 3×21 inches of belt size, which is pretty standard for DIY projects.
Is it suitable for home use?
The sander is perfect for home use. Considering its affordable price along with lightweight and compact construction, you can easily use this at home.
How often should you change the sandpaper?
When you see the sandpaper getting all washed out and frail, you should change the sandpaper. Typically, sandpaper lasts for a few hours of sanding.
Last Words
To sum it up, for any DIY or hobbyist woodworker, the Craftsman belt sander is a perfect choice. It not only comes at an affordable price but also performs very well considering home usage. Because it's backed up by the Craftsman quality, you can be even more assured of the sander.
Related Articles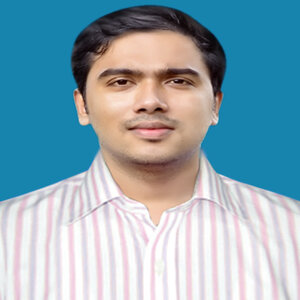 I am Imtiaj Islam. I am a wood working enthusiast, having 6 years of experience in carpentry work. I have a BBA graduate degree from Chittagong College. I got vocational training on wood works from Korean Polytechnic out of the quest and zest he has for carpentry as well. I take several wood projects and keep testing different woodworking tools for comfortable and perfect work. I just love playing with woods and machines.